Fun + Free Activities Around North Atlanta
Posted by Megan Balderston on Wednesday, June 21, 2023 at 9:16 AM
By Megan Balderston / June 21, 2023
Comment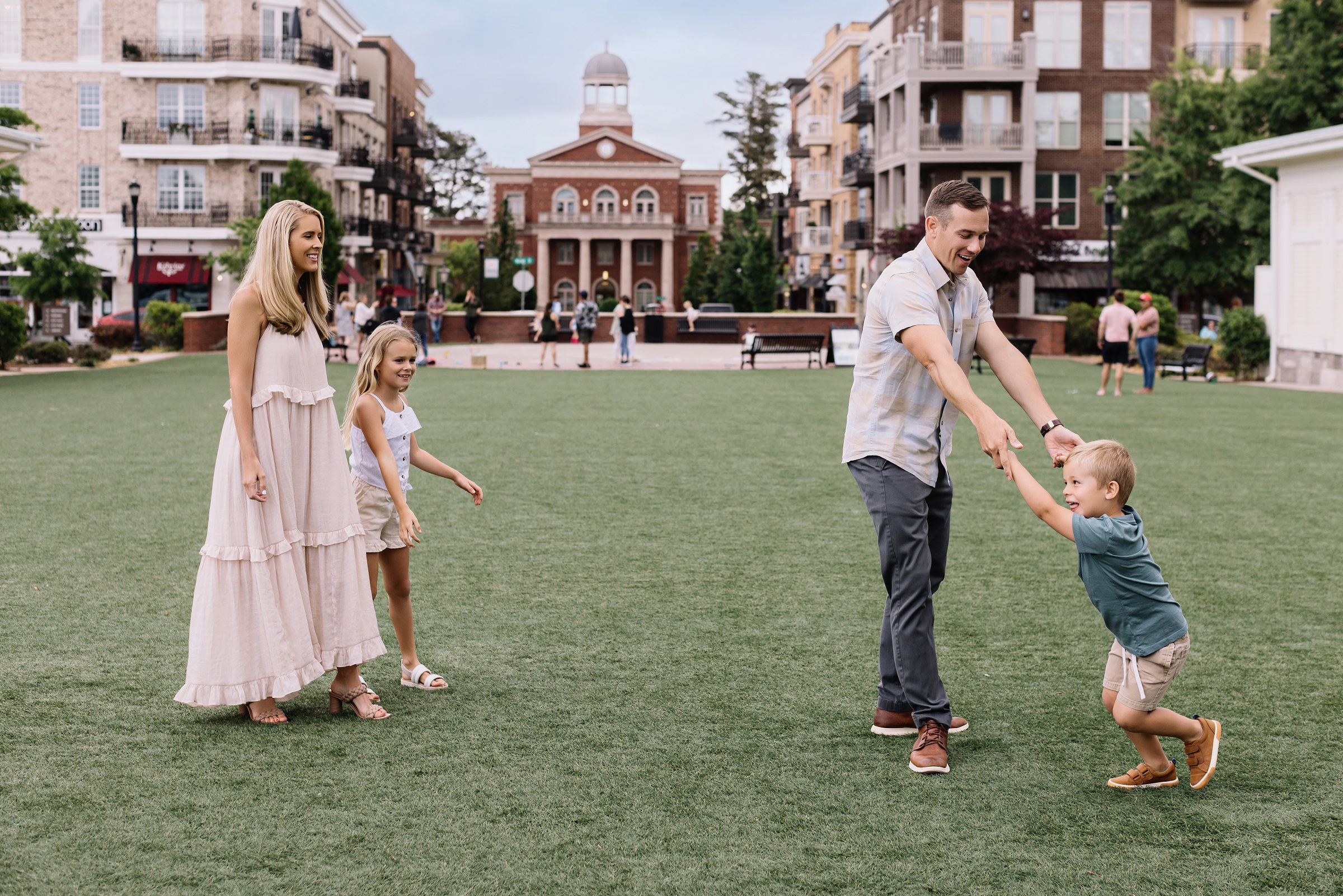 Milton, Roswell, and Alpharetta offer a wealth of free activities and attractions, making them ideal destinations for travelers and locals alike. Whether you're interested in exploring nature, engaging in cultural experience, or enjoying community events there are plenty of options to suit varying interests that won't break the bank. Here are a few of my favorite free activities to keep your wallet full, your minds enriched, and your days busy!
The Alpharetta History Walk is a self-guided walking tour that takes visitors on a journey through the rich history of Alpharetta. This informative tour allows you to explore the city's historic downtown area at your own pace while learning about its past. The walk begins at the Alpharetta Welcome Center where you can grab a brochure to guide you along the way. You'll encounter various points of interest, including historic plaques, markers, and buildings. Some notable stops on the Alpharetta History Walk include the Old Milton County Courthouse and Mansell House. A must-do, free activity for any history buff! Located at:178 South Main Street, Suite 200
2. Cool off at the Splash Pad in Downtown Alpharetta
One of the best, free spots to bring the children in the warmer months is to the Alpharetta City Center fountain located at the corner of South Main St and Milton Ave. The fountain is interactive and shoots water into the air providing a playful and refreshing experience for children of all ages. In addition, the fountain is surrounded by various amenities including shops and restaurants so you can enjoy the area even when the little ones are done playing!
3. Enjoy an Outdoor Concert Series
North Atlanta is known for having a vibrant music scene, so why not take full advantage of it! Many of these free concerts provide local and nationally recognized artists who perform in a family-friendly atmosphere. Simply grab a blanket and some snacks and enjoy a night of dancing under the stars. Below are some of our favorite concert series in the area:
Wire & Wood Alpharetta Music Festival (Downtown Alpharetta); October 13-14th
Brooke Street Park Summer Concert Series (Alpharetta); Located on the East Lawn behind City Hall
Matilda's Under the Pines (Milton); Located at: 850 Hickory Flat Rd, Milton
Rotary Club Concert Series (Alpharetta); Located at: Town Green by Alpharetta City Hall- 2 Park Plaza *look for our team name up on the big screen!
Music on the Hill (Roswell); Located at: 238 Canton Street, Alpharetta,
4. Tour the Alpharetta Arts Center
If you're like me, you've probably driven by this venue a hundred times and wondered what it's all about! This 10,000 square-foot Arts Center includes a black-box theater space, visual arts and clay studios, digital media studio, gallery exhibits and art events. The center provides a space for individuals to explore their artistic talents while engaging with the local arts community. Enjoy free events such as book readings, concerts, and more! Located At: 238 Canton Street, Alpharetta
Additional Art Galleries to View: Chic Evolution of Art, Sis & Moon's, and The Treehouse at Sis & Moon's
5. Walk Around a Local Farmers Markets
North Atlanta offers several local farmers markets where residents and visitors can find fresh produce, artisanal products, and a variety of locally sourced goods. While you may end up spending a little money on all the amazing products available, sometimes it's nice to just walk around, explore, and chat with local residents. Here's a few of our local farmer's markets:
Downtown Alpharetta- Saturday April- October; 8:30am-12:30pm (hours will shift to 9:30am-12:30pm in November.
Roswell Farmers & Artisans Market - Saturday April-October; 8am-12pm @ the Roswell Presbyterian Church
Milton/Crabapple- Saturday 8am-12:30 pm April 22-Oct 26; Located @ 2006 Heritage Walk, Milton
6. Get Active on One of the Many Hiking and Biking Trails
This area offers a variety of hiking and biking trails for outdoor enthusiasts to explore and enjoy. Alpharetta in particular has nearly 15 miles of hiking and biking trails including the Big Creek Greenway, the Chattahoochee National Rec Area, and the Wills Park trails. Get out, get some fresh air, and put away that wallet- there's plenty of opportunities for all your athletic needs all throughout North Atlanta.
Read more about some of our favorite parks, playgrounds, and trails!
7. Play Disc Golf at Wills Park
Wills Park in Alpharetta offers a disc golf course that provides a fun and challenging experience. This quickly growing sport puts a unique spin on traditional golf by using a frisbee instead of a ball and clubs.The 9-hole course at Wills Park features a variety of different hole lengths and layouts and a mix of wooded and open fairways.The course is open through park hours. Grab your own disc and get ready for some good 'ole competition!
8. Float Along the Chattahoochee
Another one of my favorite, free summer activities is to float along the Chattahoochee River. Simply bring your own tube, kayak, or paddle board and enjoy any of the Roswell riverside parks with water access including: Garrard Landing Park, Don White Memorial Park, Riverside Park, and Azalea Park.
9. Honor our Veterans
Veteran's Park in Alpharetta is a free, public park that honors and pays tribute to the brave men and women who have served the US Armed Forces. The park features several commemorative elements such as the Veteran's Memorial Walk- a paved path with bricks inscribed with the names of veterans. In addition, the park offers open green spaces, walking trails, a playground, picnic pavilion, and public restrooms.
Located at: 600 College Drive, Alpharetta.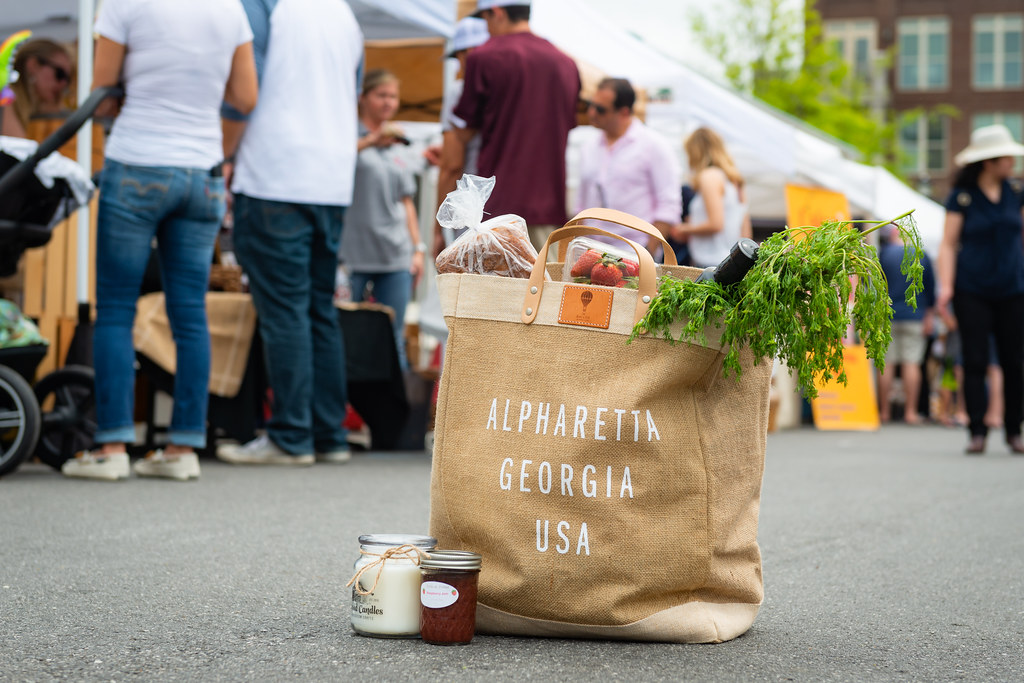 These are just a few of my favorite, free activities to do in North Atlanta, the list is endless! There's no excuse to be bored or broke, simply take advantage of all these incredible free (and fun!) community attractions that make our area so wonderful!